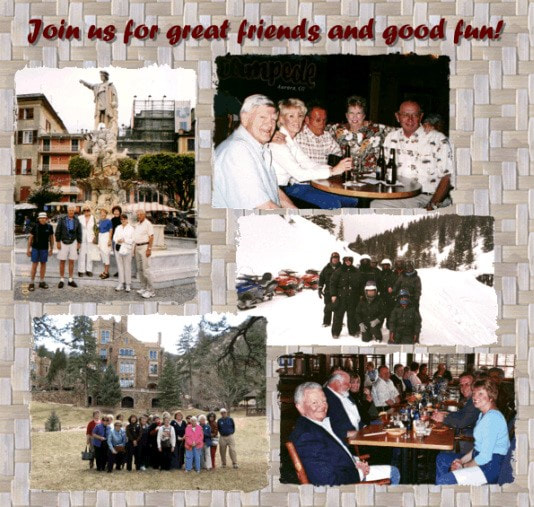 Who we are: established in 1980, Widowed Men and Women of America (WMWA) is a non-profit organization of the State of Colorado based in Denver. With a membership of around 500, WMWA sponsors social events for members to make new friends and have fun with people who have shared life experiences. The average age, ratio of employed to retired persons, and number of members varies in each of our five Links giving each one a distinct personality.

What we do: We have Fun! We enjoy getting together for fun and activities! Links meet for social hours and activities on a weekly basis. Links also have a monthly meeting. WMWA distributes an All-Links activities calendar every quarter for members.

Where: WMWA currently serves members in the Denver metro area and surrounding Colorado communities. Prospective and existing members are encouraged to visit different Links to find the best fit for their particular interests. Contact us for more information on events and locations.

We look forward to seeing you soon!
---
Contact information:
Widowed Men & Women of America
P.O. Box 621502
Littleton, CO 80162

For More Information Contact: Dorothy at 303.794.7547
Les at 303.797.1209